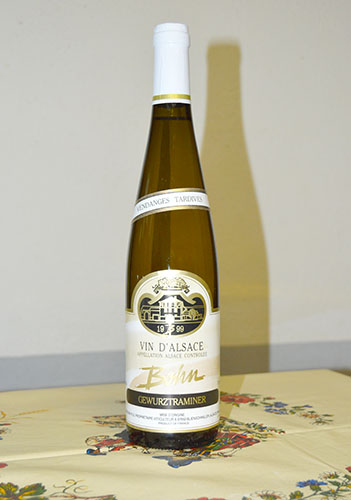 His origins :
Gewurztraminer is an old vine always known in Alsace, Traminer pink. Etymologically the name Gewurztraminer means "spicy".
The accommodate:
Wealth, power and full-bodied character of Gewurztraminer are expressed in the mouth with great pleasure: everything the creation account of fruits, flowers and spices seem to have made an appointment in this wine!
This wine is perfect with cheese platters, Munster, but also the Maroilles, the Pont-Eveque and Livarot.
It is also perfect with a biscuit or a cake, and all moderately sweet desserts.